Sales & Display Cabinet
Project: Custom sales display cabinet for high end guitar store
Description: Cabinet fabricated with curved glass counter, brushed aluminum frame, bamboo sides and drawers, with concealed LED lighting.
Year: 2013
.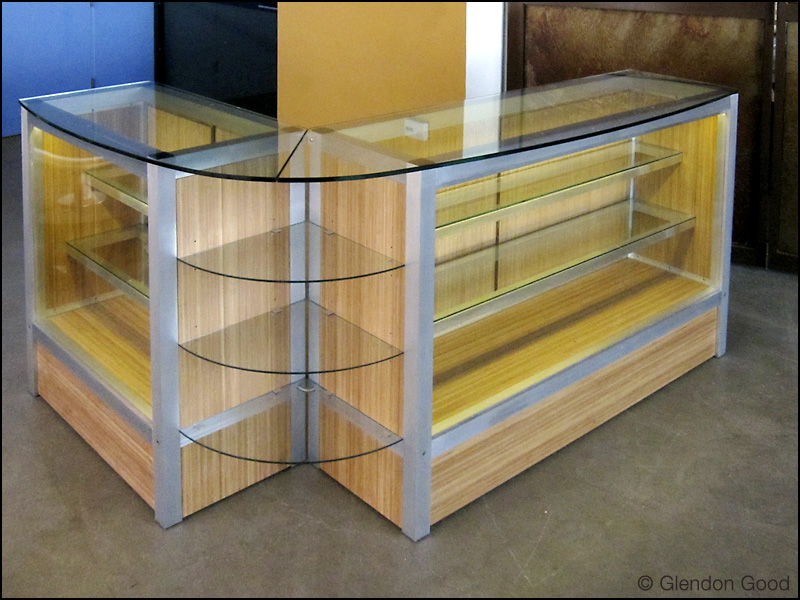 .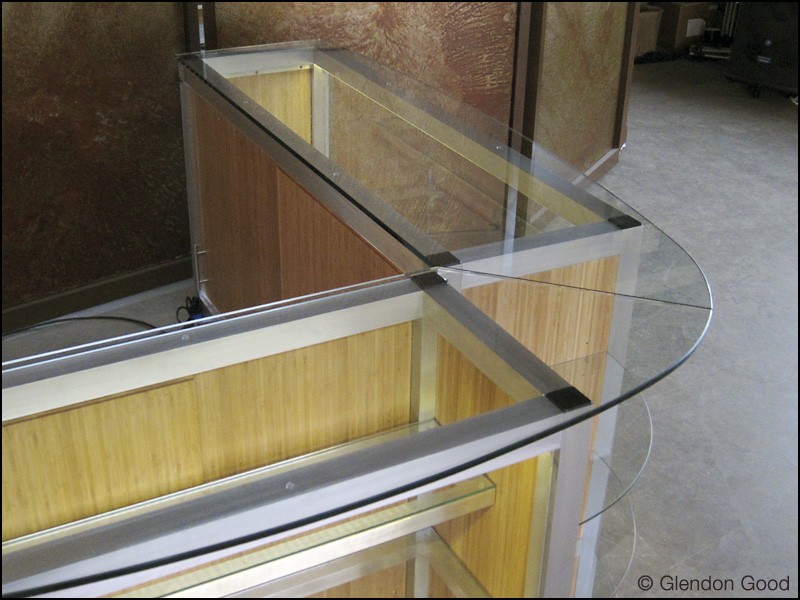 .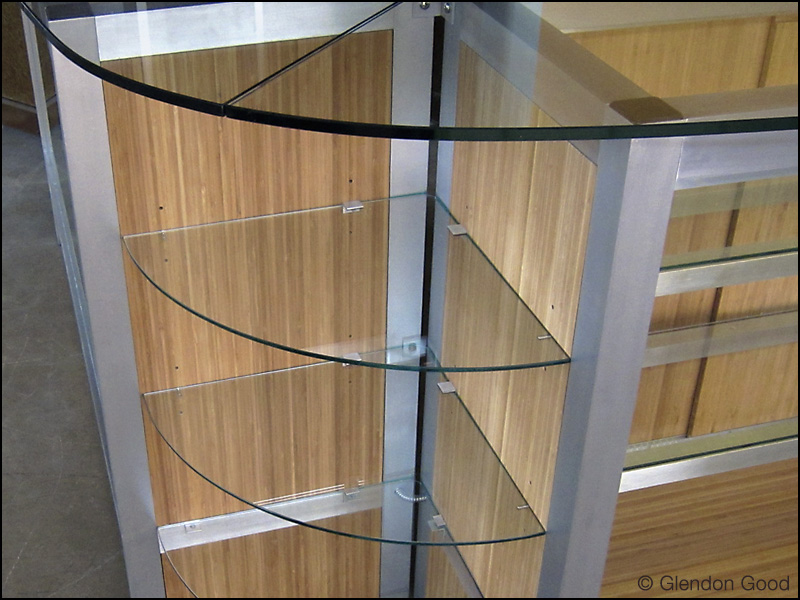 .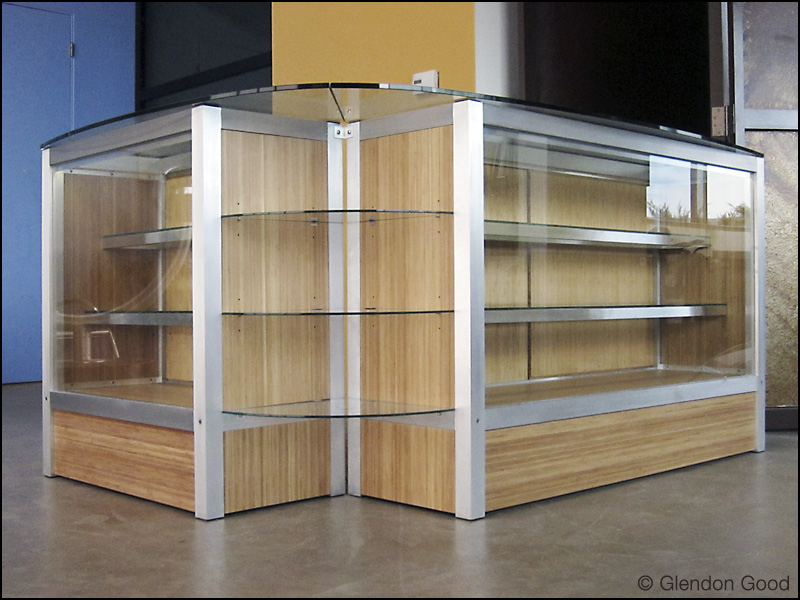 .
.
.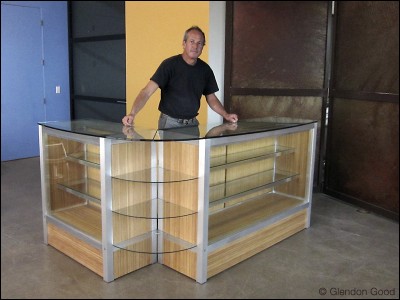 .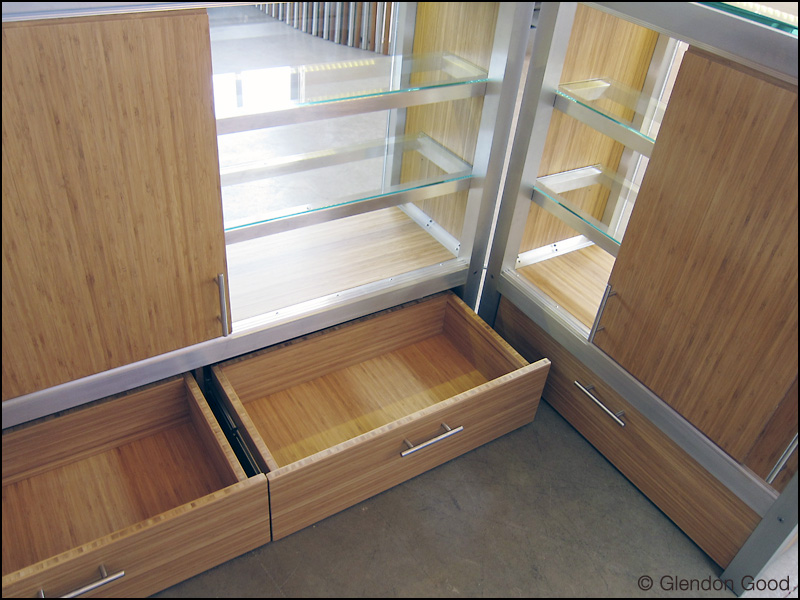 .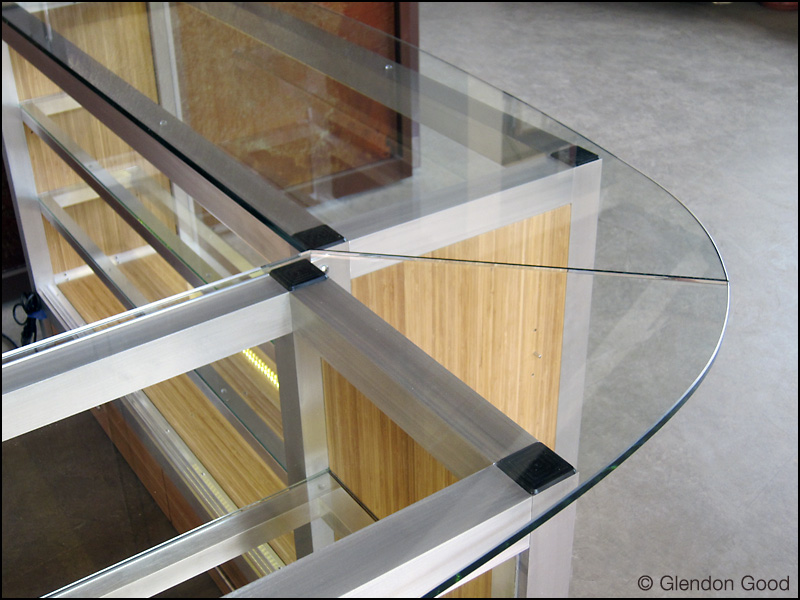 .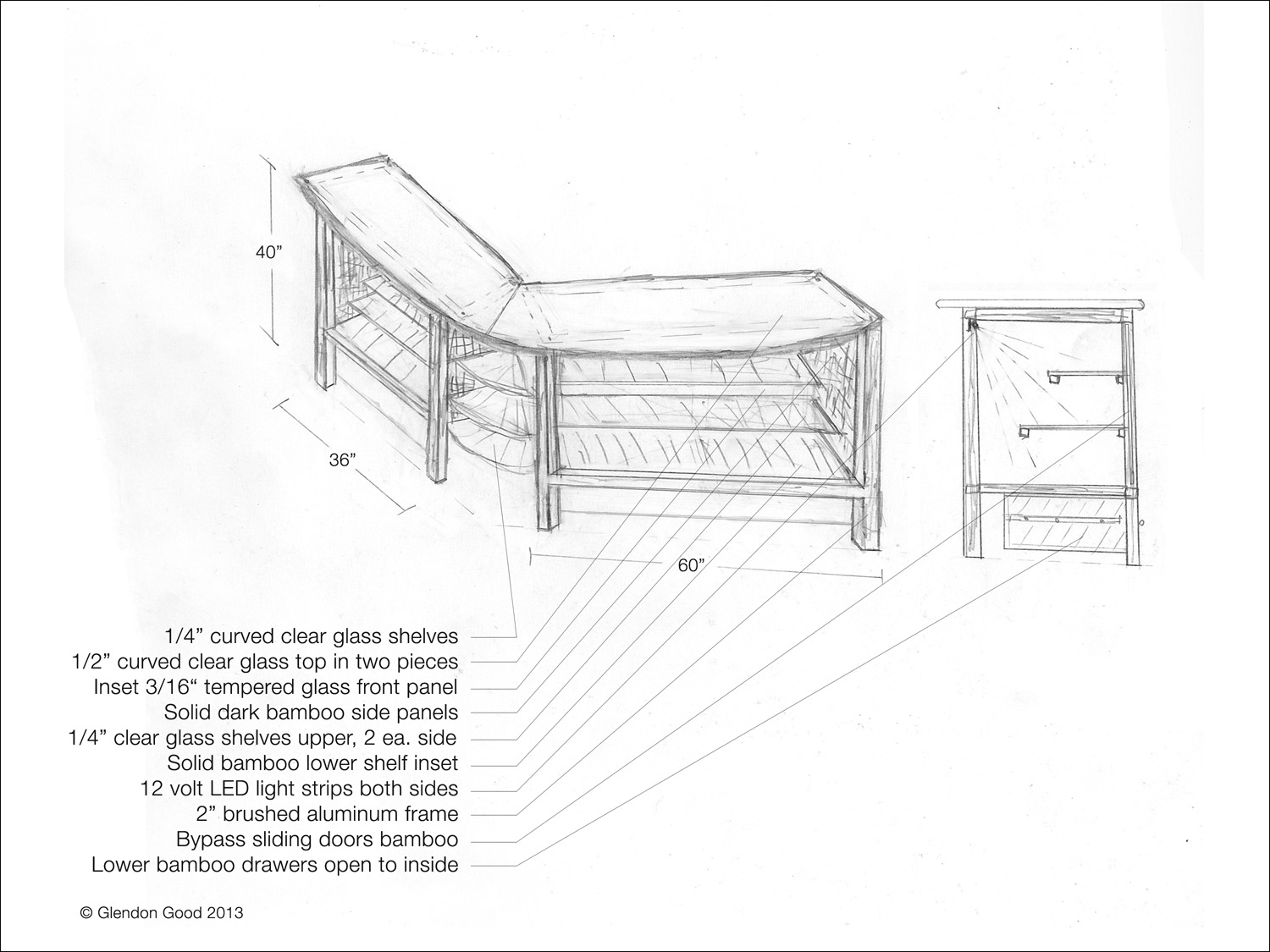 .
Josh Wright, Distinctive Guitar, Milwaukee WI
I came to Glendon only being able to see traditional pieces, I gave him full creative rights to help take my project in the direction best for my business. I own a high end guitar shop called Distinctive Guitar, so I wanted a case which was as much a piece of art as the instruments on the walls. Glendon produced a vision which is exactly what I wanted, and didn't even know thats what I wanted! He provided great updates, great communication, build shots along the way and so much more. Upon arrival the case was bulletproof and everything was well taken care of. Putting the case together was a breeze and it was perfectly cut. Everything fit together flawlessly, I would guess down to the thousandths of an inch. I would recommend Glendon over and over and sincerely hope I have another project that I can work with him on. This is what all custom builds should be about. 100% A++++ WORK!
-June, 2013