About
Glendon Good is a master craftsman with a passion for creating high quality products. Glendon brings the professional expertise, knowledge and skills developed over 27 years to every project. He infuses a dedication to fine craftsmanship and aesthetic sensitivity into everything he creates.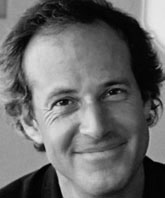 Glendon is best known for his work combining non-ferrous metals (primarily aluminum and copper) with other materials to create custom projects for architects, designers and inventors. The Italian architecture and design magazine, Abitare, calls his work, "art and technology perfectly combined." Good's broad range of experience is applicable to a wide variety of design and fabrication projects across a diverse spectrum of industries.
Much of Glendon Good's design work over the past two decades was marketed and sold under the "Abraxas" trademark. This includes a line of contemporary furniture ranging from bar stools to lounge chairs. His most popular product, the Poseidon screen won numerous awards, including Interior Design Magazine's prestigious ROSCOE Award. The screen is also included as part of the Permanent Collection of Decorative Arts at the Cooper-Hewitt, Smithsonian Institution's National Design Museum in New York. His work has also been shown at the Solomon R. Guggenheim Museum and the Whitney Museum of American Art.
Good's work is widely commissioned by architects and designers. He is closely involved with all aspects of the process of creating custom made products, and he especially enjoys challenging projects that involve the integration of materials, design and purpose.
An array of writers have interviewed Glendon Good about his work and published articles about his designs and techniques.
.
For more information, see: