Testimonials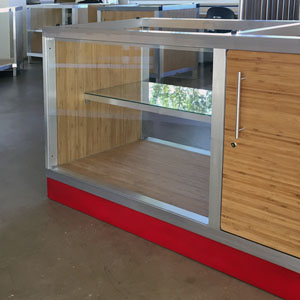 John Wager, Animal House Gym, New Berlin, WI, Reception Counter

"We were relocating our business of 28 years in the same location and wanted a reception counter that made a statement – not your run of the mill oak counter.  We saw Glendon's work on-line and immediately knew we wanted him to create our new counter.  Unfortunately, it took me a couple of months to build up the nerve to call him because of the nature of our project.  We are a privately owned hardcore gym and I didn't think he would be interested.
But to my surprise after contacting him and explaining what we wanted, I think he was more excited about doing the work for us than I was.  After talking to Glendon for awhile and explaining our business, we sent him some pictures of our facility and our current counter.  We gave him the dimensions of the area and he sent us a couple different configurations.  We chose the best configuration and he used his creativity to do the rest.
Honestly, words cannot capture the final product.  His workmanship is incredible, from the glass and woodworking to the over 50 welds that were done and even building the shipping crates and packaging the counter to be shipped from Arizona to Wisconsin without anything breaking!  Everyone comments on how amazing the counter is and have even commented that it belongs on the set of ESPN!!  Glendon is so easy to work with, a true professional at his craft.  He built the centerpiece of our facility.  THANK YOU SO MUCH for taking on this project and putting your heart into it!!"   -May 2017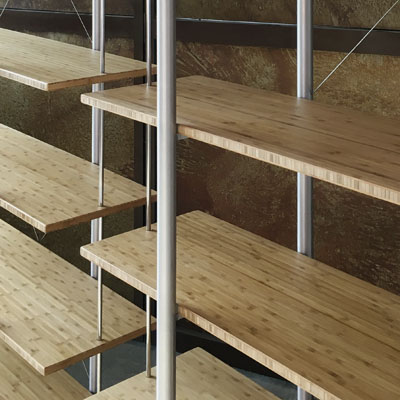 Tina V. Wright, Safety Harbor, FL,  Contemporary Shelving
"Mr. Good created 2 gorgeous, well-made, stylish, modern bookcases. It was very easy to communicate with Mr. Good. He made the 2 shelves with our custom measurements. We also requested that he use special casters.  The shelves were created and delivered ahead of schedule. They were easy to assemble. The shelves were a very special treat for my husband. Thank you so much, Mr. Good for creating these wonderful bookcases!!"
-January 2016  See Shelving Units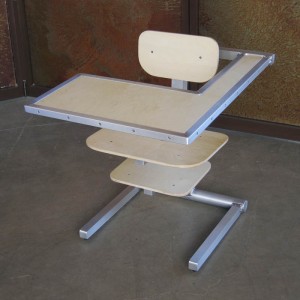 Cindi Muchoki, Hillsborough, NJ, Left-Handed desk
"Glendon is a fantastic metal (and wood in my case) fabricator! He gives wonderful advice and truly puts his heart into any project! I didn't feel abandoned at any time as he worked on my desk, he was responsive and very helpful! I highly recommend working with him not only for his expertise but also his dependability! He truly cares and that's what makes him great! Glendon's character, humorous personality, and expertise made this a truly fun experience for me and I am confident he can do the same for someone else!"
-August 2015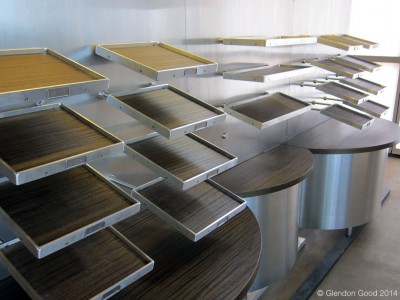 Tammy Price, Synlawn, Inc., Clovis CA,  Product Display System
"I cannot express how much we love our new displays. They make our showroom look so professional and really help to show off our turf. It has been a pleasure working with you on this project. From the first phone call you have made it very easy to come up with a great design to best show our product and give a more contemporary feel to our showroom. You went out of your way to send me samples and help design the perfect displays. Your workmanship is impeccable. Thanks again for the wonderful displays."
-July 2014  See Display Project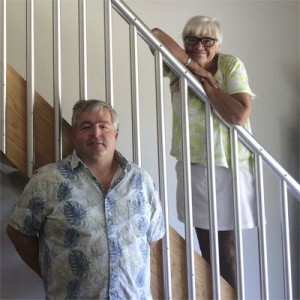 Carolyn & Steve Biery, Livermore, CA, Stairway Railing
"Hi, Love, love, love the stair rail.  It far exceeds my expectations and I am thrilled.  You made a beautiful piece of art.  I just wanted to let you know how pleased we are. Thank you, thank you, thank you!!!   Carolyn and Steve"
-June 2014  See Handrail Project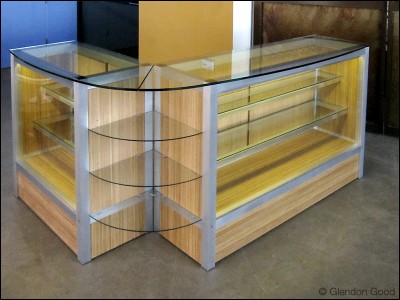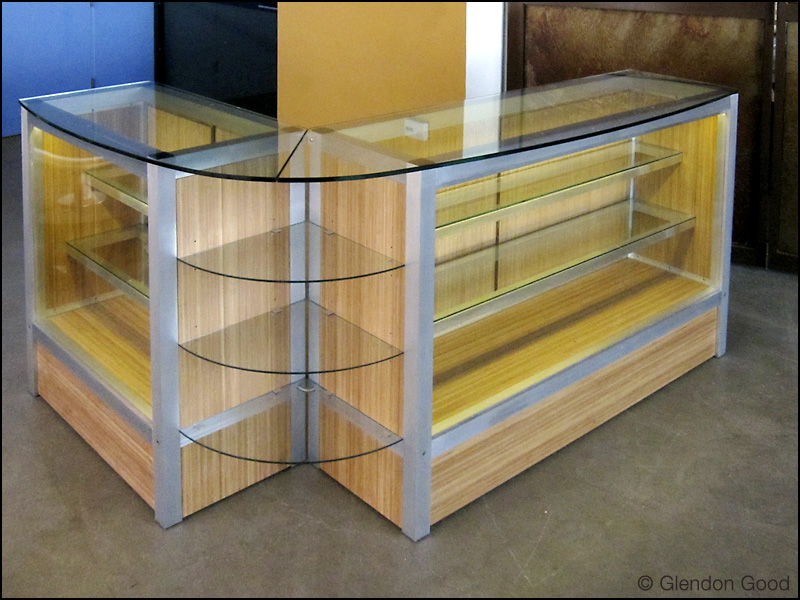 Joshua Wright, Owner, Distinctive Guitar, Milwaukee, Sales & Display Cabinet
"I came to Glendon only being able to see traditional pieces, I gave him full creative rights to help take my project in the direction best for my business. I own a high end guitar shop called Distinctive Guitar, so I wanted a case which was as much a piece of art as the instruments on the walls. Glendon produced a vision which is exactly what I wanted, and didn't even know thats what I wanted! He provided great updates, great communication, build shots along the way and so much more. Upon arrival the case was bulletproof and everything was well taken care of. Putting the case together was a breeze and it was perfectly cut. Everything fit together flawlessly, I would guess down to the thousandths of an inch. I would recommend Glendon over and over and sincerely hope I have another project that I can work with him on. This is what all custom builds should be about!"
-June 2013  See Display Cabinet project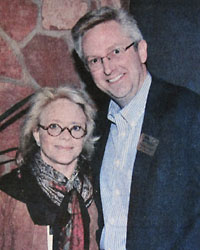 Patrick Schweiss, Executive Director, Sedona International Film Festival, Cinema Baffle Wall
"Glendon Good worked a miracle for our new arthouse theatre here in Sedona, the Mary D. Fisher Theatre. We challenged him to create a theatre wall, complete with screen, THX sound wall, masking, curtains and other parts … and make it moveable! We needed the screen to be as close to the audience as possible for films, and needed the theater to convert to a live performance venue with as much stage space as possible.
Glendon managed to work that miracle! With the touch of a button, the entire unit moves seamlessly to the back wall, and we have a live performance venue … in a matter of seconds. Glendon created sheer genius! And best of all, he thrived on the challenge! He custom-designed the system specific to our theatre, our needs (and within our budget). I give him my highest recommendation. He truly is the best in the business, and a nice guy, too!"
-April 2012   See Cinema Baffle Wall Project
Yvonne & Irwin Sheer, Sedona, Arizona, Multiple Projects
"As artist or artisan, Glendon Good's work is of the highest quality.  The creativity which he applies to find beautiful solutions highlights his true genius.  Working with Glendon has been a collaborative process that we have found to be inspiring.  The pieces that he created for us are exceptional and the workmanship impeccable.  We are delighted with the results."
–January 2012  See Sculpture project and Lighting project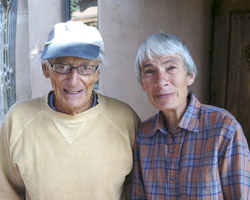 Werner & Birgit Loewenstein, Sedona, Arizona, Multiple Projects
"Glendon Good's work is inspiring. He is one of the quintessential American geniuses who not only comes up with a solution for any structural and functional problem, but an elegant solution. The elegance of his work lies in the simplicity of his designs combined with clean, beautiful lines and shapes, and 100% functionality.
Glendon came up with surprisingly simple solutions for providing removable sunscreens for odd-shaped roof-top skylights on our house, for a swing-out birdfeeder that blends in with other existing metal work, and for a display support for a large ceramic bowl that makes the bowl seem to float in space. His workmanship is impeccable, and it is a joy to see his creative mind at work for projects small and large. Glendon's work gives lasting pleasure!"
-July 2011  See Solar shade project and Bird Feeder project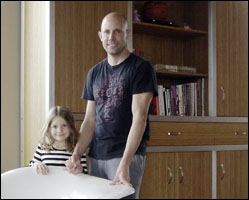 Todd Schultz, President, Reliance Printing Solutions, Flagstaff, Arizona, Multiple Projects
"Glendon is a true one of a kind resource. His depth of knowledge and creativity are incredible. When I work with Glendon I am always left with the feeling I have been in the presence of genius. This isn't just my opinion, ask any of his other clients and they will tell you the same thing. The pieces we have commissioned with Glendon are still as relevent as the day they were completed." -December 2010
See Large Cabinet project and Credenza project and Bamboo Coffee table
Kerry McFarland, Owner, Earthdarling Portrait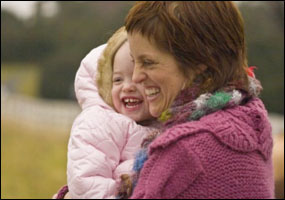 , Professional Colleague
"Glendon's designs encompass elegance, style, and structure. His ingenuity can be seen in each piece he creates, as well as the love for what he is crafting, and the adoration for the process itself. I have had the pleasure of seeing many of his pieces first hand, and his studio. It's an impressive place that buzzes with inventiveness and toil, which I am convinced, is rather his life's passion." –September 2010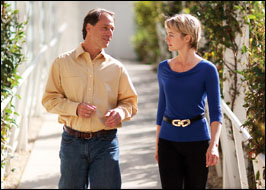 Bradly Jacobs, San Francisco, CA
"Glendon is an inspiration for all who search for authenticity and genius in their work and personal life. He is one of the few artisans who is able to excel in producing work that provides superior design, function, and creativity. He has attained a master level as an artisan while retaining humility and superior work ethic." -July 2009
For more information, also see:


.