Chicago Tribune – The Left Coast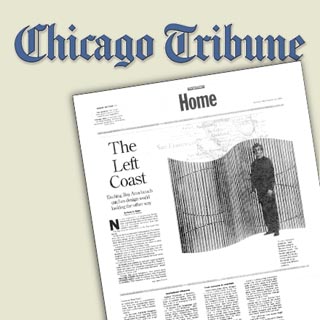 "Good's undulating Poseidon screen, made of 60 aluminum tubes cut to different lengths and connected by a flexible rigging, was recently acquired into the permanent collection of the Cooper-Hewitt, National Museum of Design in New York.
The design is clean and spare, but somehow manages to convey a sense of decoration. It is functional furniture–forget the artsy stuff. (Abraxas is) producing some of the most exciting and innovative furniture that this country has to offer.
"I think it is the atmosphere here that allows for a lot of experimentation", says Glendon Good, whose company, Abraxas, is named after the Egyptian god of the sun."
.
Chicago Tribune, The Left Coast – Exciting Bay Area bunch catches design world looking the other way, by Karen E. Klages, September 24, 1995
.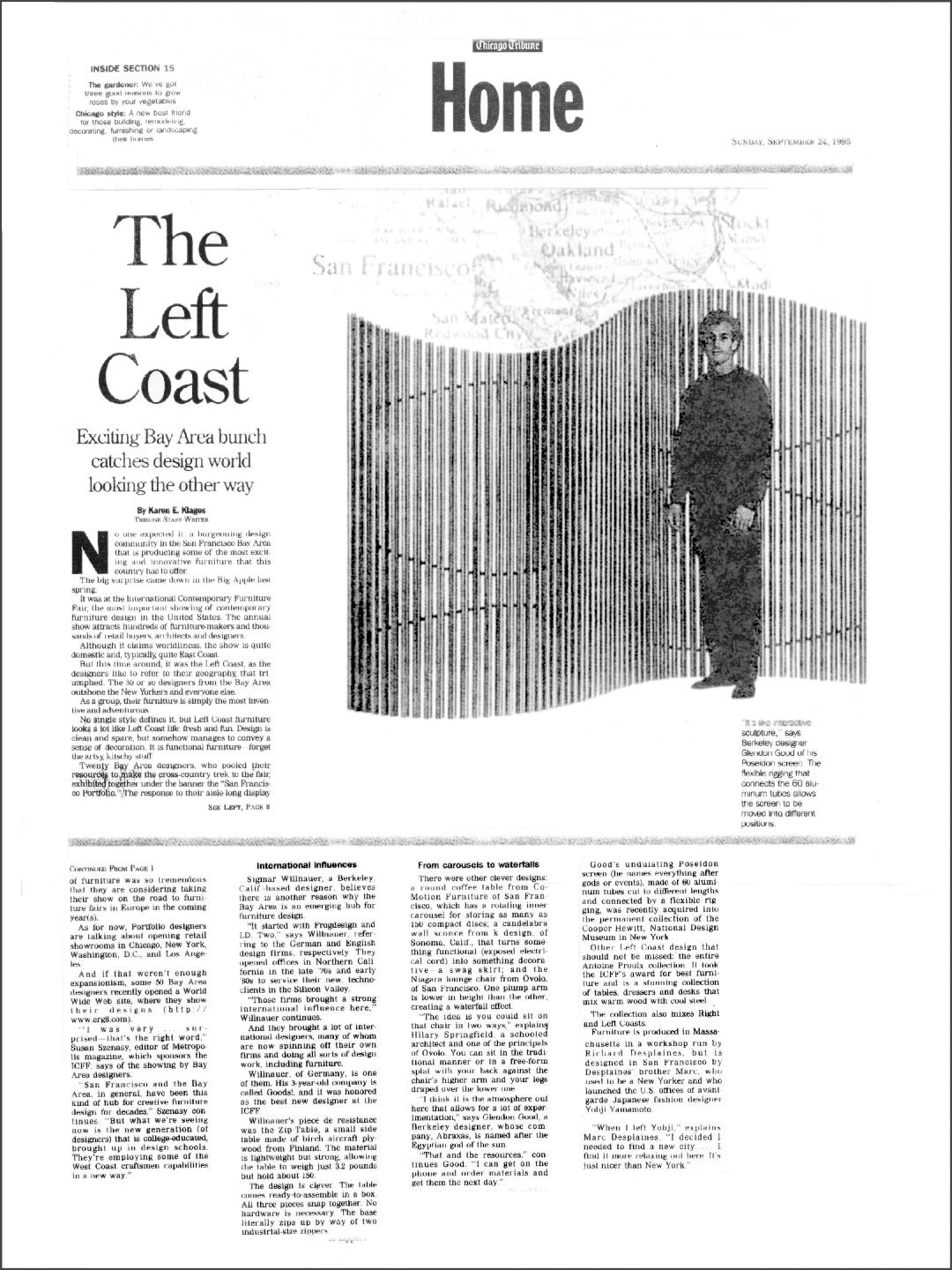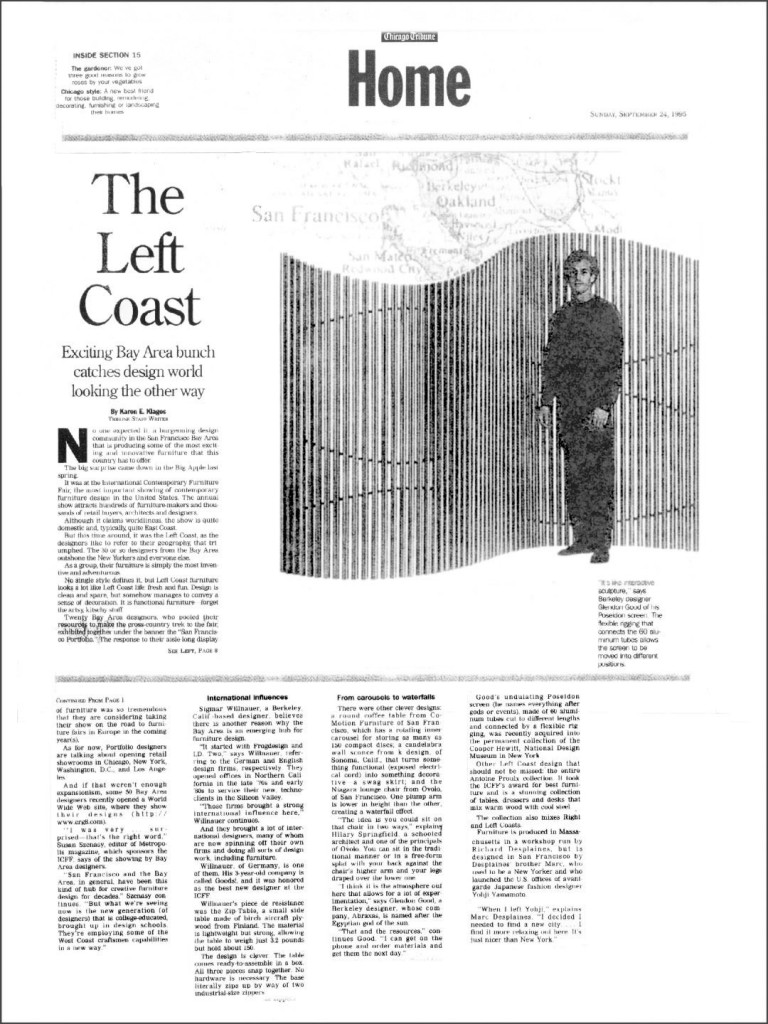 .