Interior Design Magazine – Roscoe Winners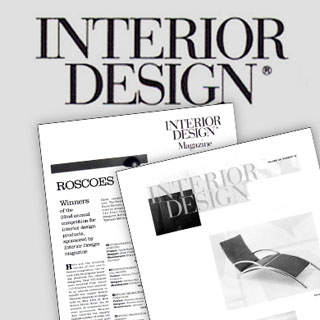 "Here are the winners of this year's Roscoe competition, the annual awards program honoring products for interior designers.
Over 375 entries were received from which finalists were selected. At an awards ceremony to benefit the Cooper Hewitt National Museum of Design, held on May 18th at the New York's Pierre Hotel, the 28 winners were announced.
Best of Casegoods
Product: Poseidon Screen
Designer: Glendon Good
Manufacturer: Abraxas"
.
Interior Design Magazine, Winners of the 22nd annual competition for interior design products, June 1993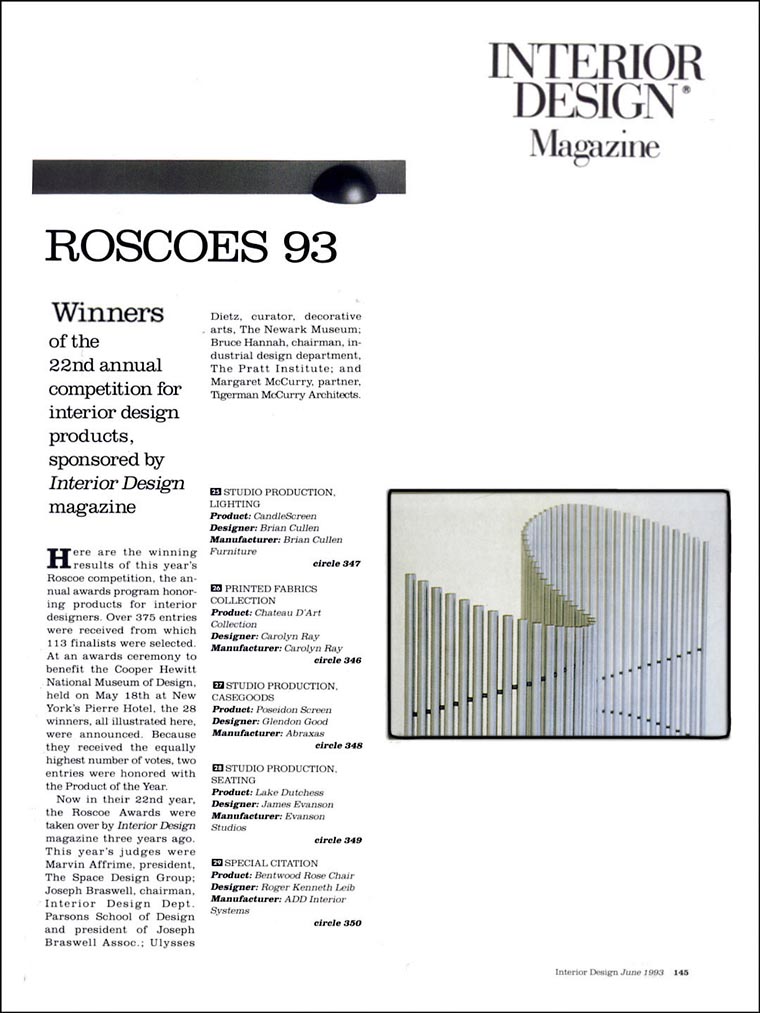 .
Interior Design Magazine, Product Reports, August 1997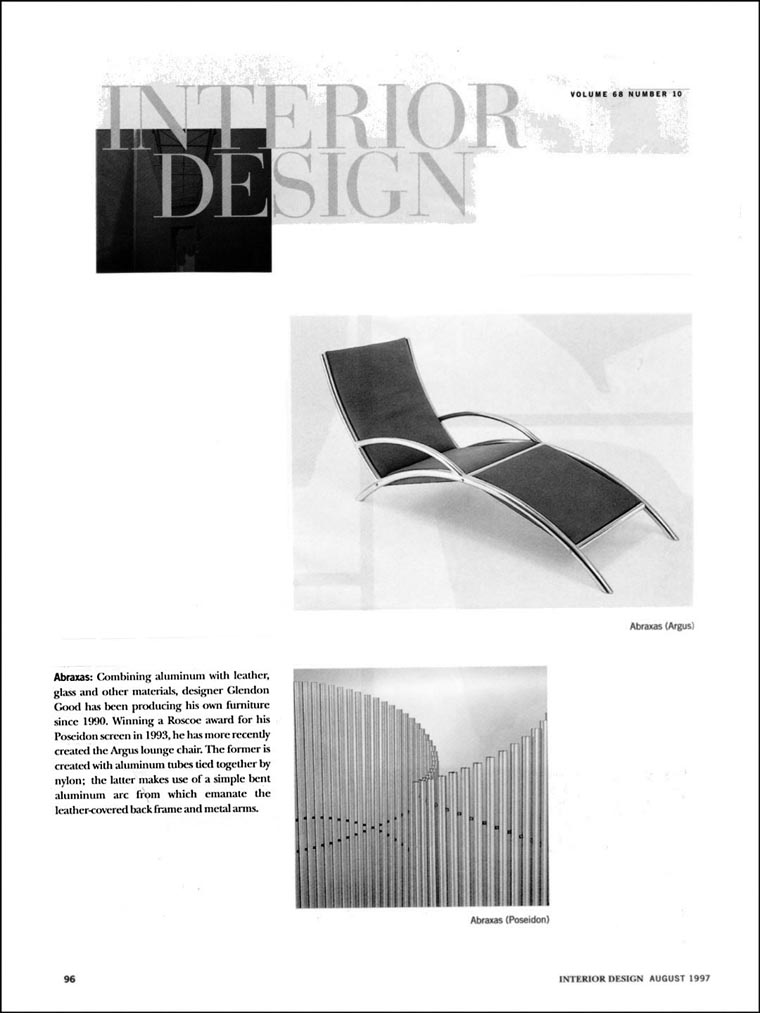 .