Kudos – It's Good in the Garden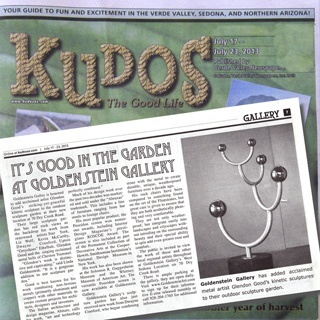 "Goldenstein Gallery is honored to add acclaimed artist Glendon Good's striking-yet-graceful kinetic sculpture to the outdoor sculpture garden.
"Glendon's work is distinctive and captivating," said Linda Goldenstein. "It is a gorgeous addition to our sculpture garden."
"Good is best known for his work combining non-ferrous metals (primarily aluminum and copper) with other materials to create custom projects for architects, designers and inventors."
It's Good in the Garden at Goldenstein Gallery, Kudos, July 20, 2013, page 7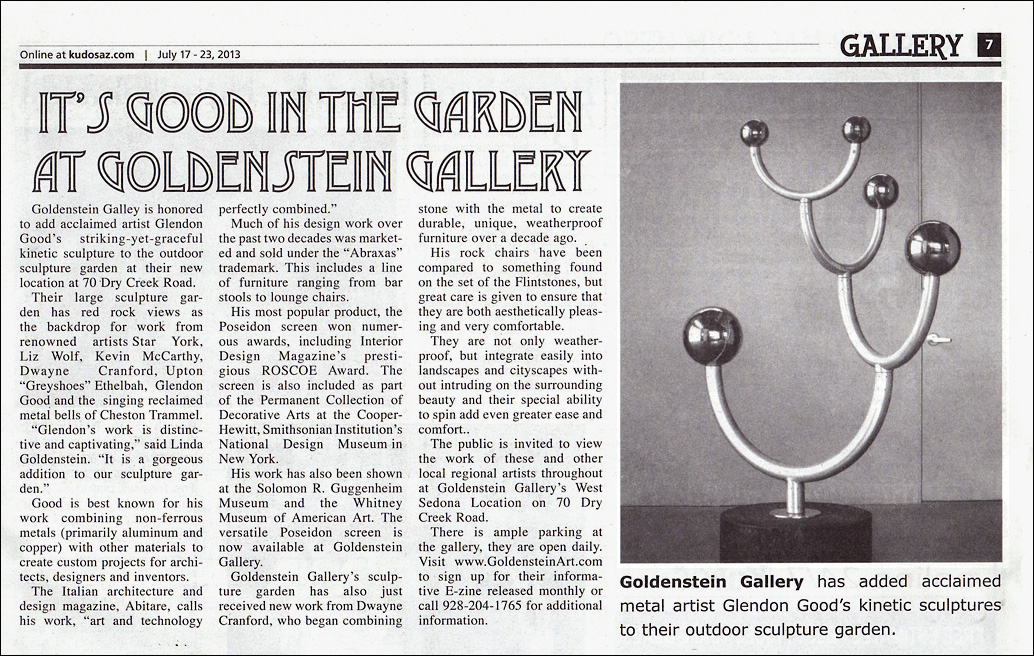 .