Met Home – Editor's Choice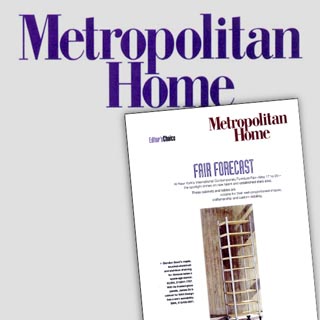 "Editor's Choice
Fair Forecast. At New York's International Contemporary Furniture Fair – May 17 to 20 – the spotlight shines on new talent and established stars alike.
These cabinets and tables are notable for their well-proportioned shapes, craftsmanship and custom detailing.
Glendon Good's maple, brushed aluminum and stainless steel shelving for Abraxas takes a space-age stance."
.
.
Metropolitan Home, Editor's Choice Fair Forecast, May/June 1997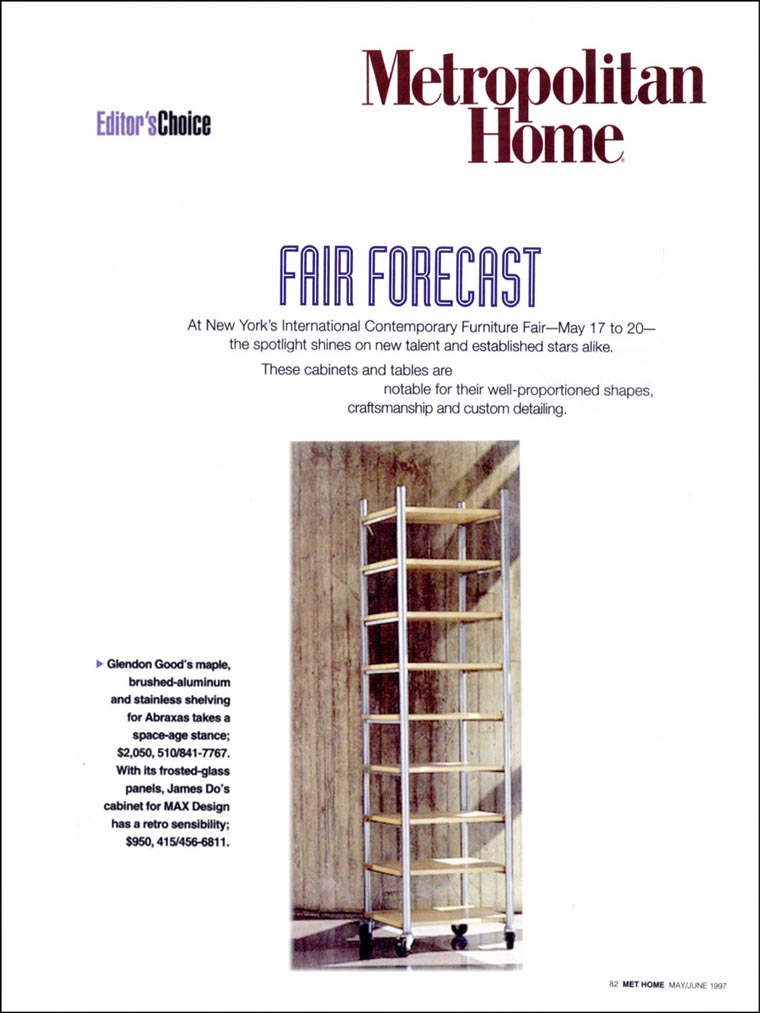 .