Red Rock Review – Elegant and Unique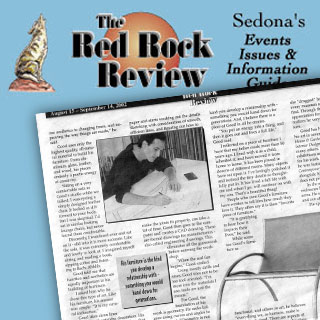 "When Glendon Good was a young boy growing up in Southern California, he was known as the 'guy who was always building stuff.' Never anything two-dimensional, Good liked the tangible, three-dimensional things that were fun and exciting, like skateboard ramps.
And it never wore off. To this day, Good builds some unique and very interesting stuff – that's still fun and exciting. Designing and fabricating unusual furniture and architectural products, Good has found great inspiration in the simple.
For Good, the foundation of his work is geometry. He seeks balance using curves and angles to define his art."
.
Red Rock Review, Elegant and Unique – Glendon Good's furniture feels as great to look at as it does to use, by Karen Rider, August 15, 2002
.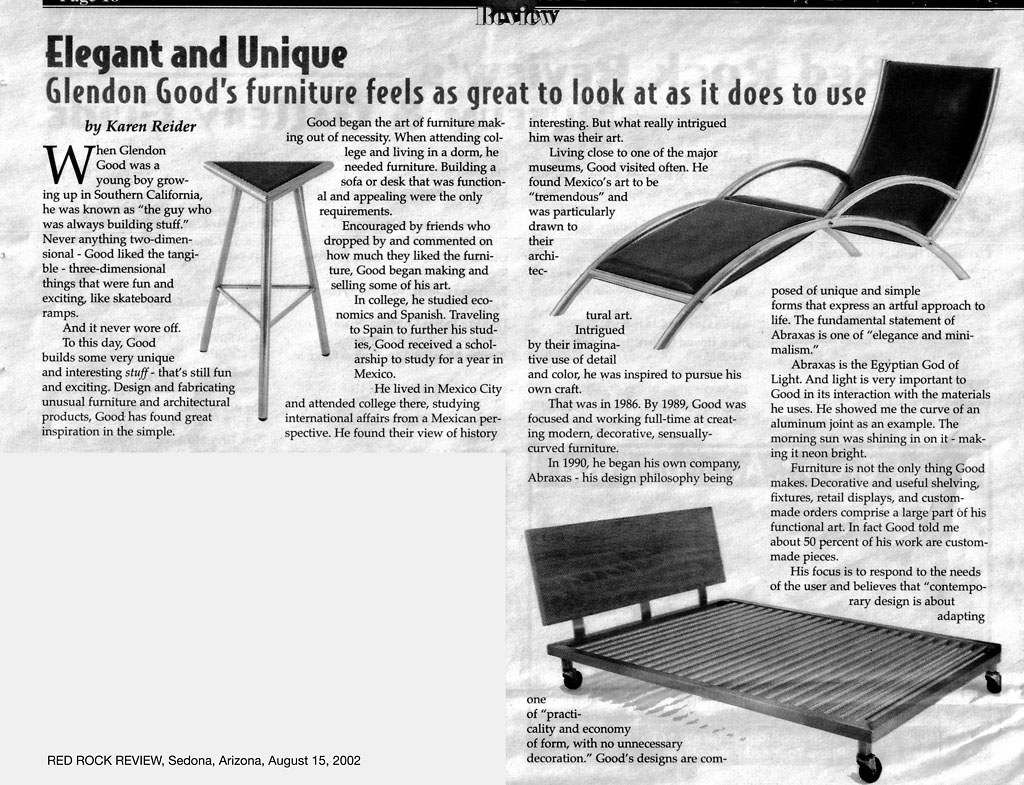 .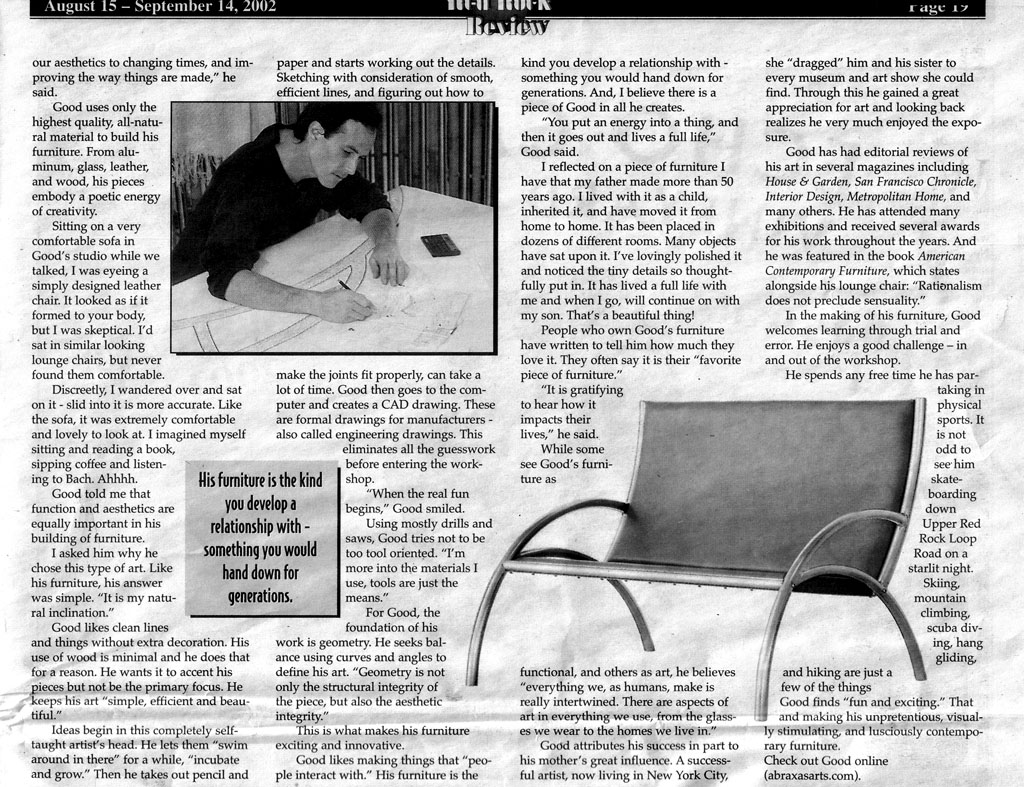 .