Robb Report – The Shape of Things to Come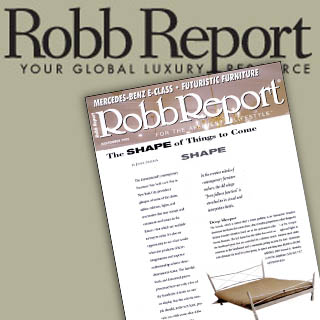 "In the creative minds of contemporary furniture makers, the old adage 'form follows function' is stretched to its visual and interpretive limits.
The Semele, which is named after a Greek goddess, is an 'interactive' brushed aluminum bed frame that comes from a line of mythic proportions; other designs by Abraxas founder Glendon Good are in the permanent collection at the Cooper-Hewitt Museum.
The bed frame has side tables that swivel out of sight and lights in the headboard posts that are controlled by a dimmer switch. Stainless steel cables crisscross in the headboard and a rosewood carving accents the foot."
.
Robb Report, The Shape of Things to Come, by Janice Stillman, November 1995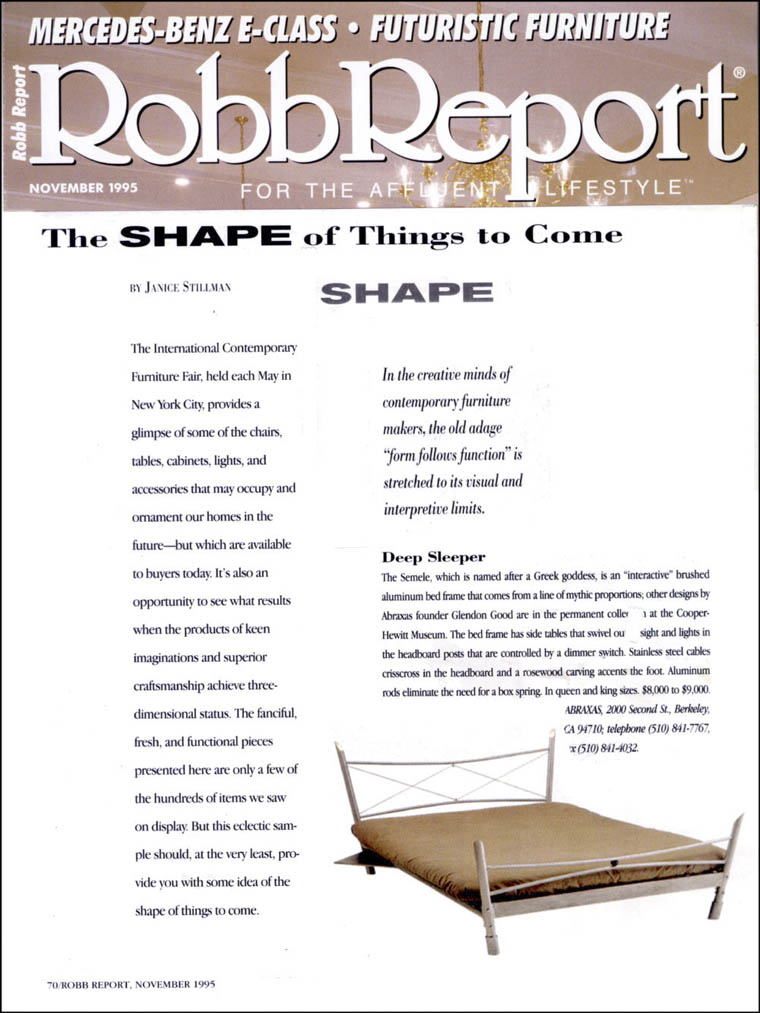 .