Sedona Red Rock News – Ergonomic Art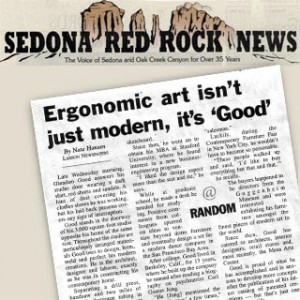 "Late Wednesday morning, Glendon Good answers his studio door wearing a dark shirt, red shorts and sandals. A hint of dust covering his clothes shows he was working, but his laid back persona covers any sign of interruption.
Good stands in the doorway of his 3,000 square-foot studio opposite his home of the same size. Throughout the studio are meticulously arranged materials Good uses to design, form, weld and perfect his modern creations. He is the architect, designer and laborer, exactly as he was in constructing his contemporary home.
Separating a drill press, bandsaw and two miles of stacked aluminum tubing in the enormous workshop are samples of the Poseidon Screen.
.
Sedona Red Rock News, Ergonomic art isn't just modern, it's 'Good', by Nate Hansen, August 18, 2006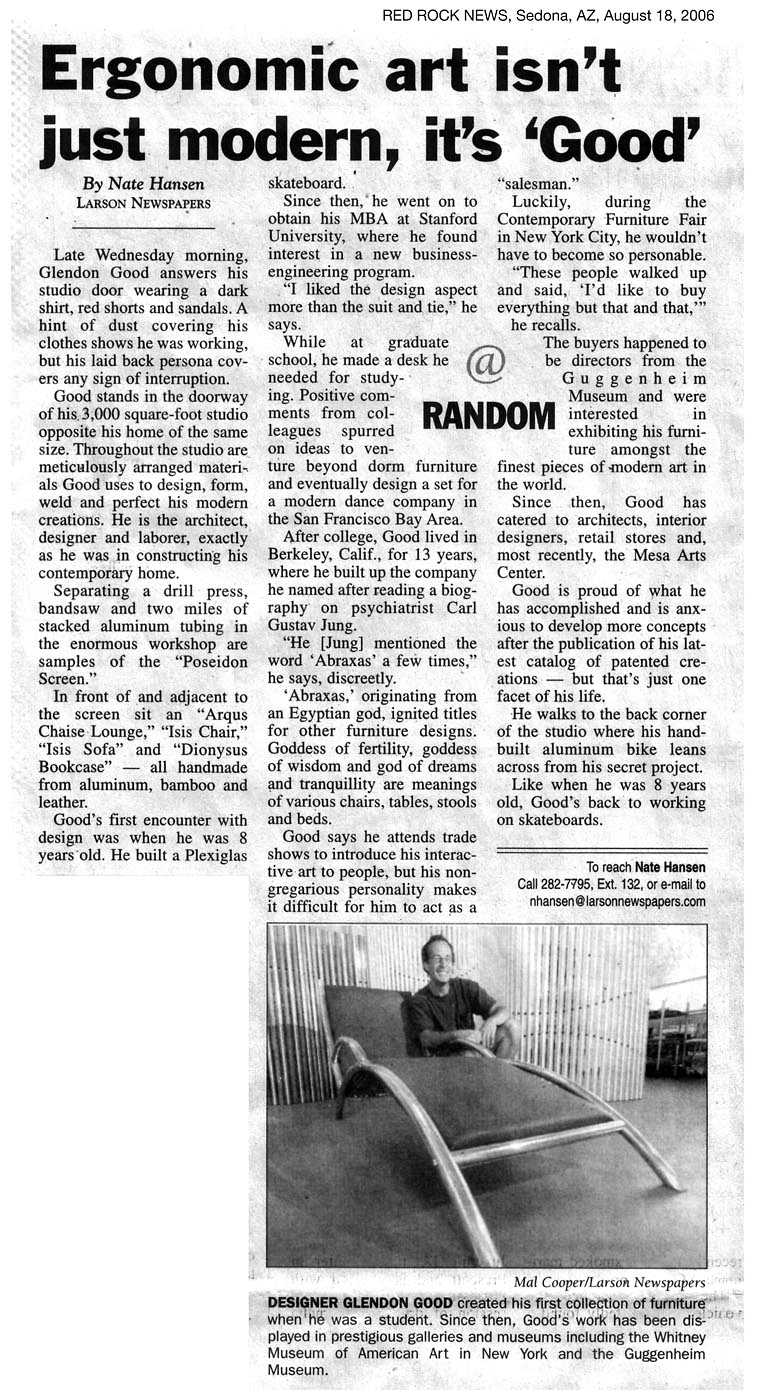 .